A warm home for business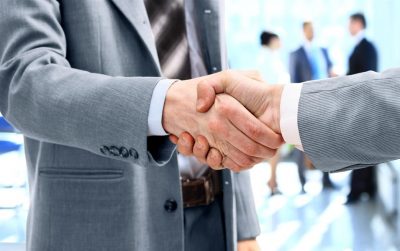 At WinIT, we adapt ourselves to your business owner and your business needs ranging from professional technical level to price level while maintaining uncompromising quality and personal and professional attention by experienced logistics and management professionals Accounts.
The WinIT team can provide you with business computing solutions tailored to your business needs and tailored to your business. These solutions will provide a solution for managing the assets that are most important to your business – customers, suppliers, employees, catalog and product range, and managing business activities – purchasing, sales, cash registers, inventory,
A variety of administrative and operational reports are available at the click of a button, enabling you to operate and manage your business in real time, nationwide as well from anywhere in Israel or worldwide.
WinIT gives you a competitive advantage and allows you to focus on business development.
The solutions we offer you are included in one system, without the need to purchase the software at all, but only with the purchase of software services with the full support of the WinIT team at your service.
This combination has proven to be a winning combination for our satisfied customers, which has significantly reduced computing costs while significantly improving work efficiency and availability of the data required for proper ongoing management.
We at WinIT will help you choose the solution that best fits your application and implementation in your business, ensuring you a fast return on investment while creating a long-term competitive advantage.
By doing this, you will be the captain of your business with the best data available to help you navigate and manage your business safely and successfully.
If you win we win and therefore we are called WinIT.
Here's a summary of the solutions we offer with full support from the WinIT team:
CRM – ERP is a web-based system that enables intelligent, fast, real-time and all-in-one connectivity and access to information in near-zero infrastructure costs as compared to today's alternatives.
Always working with the latest software version reduces dependence on your computer technician or support staff. The end of mishaps. The range of solutions you were looking for in one package.
ERP and accounting
Complete business management solution.Added accounting system, procurement management, import, inventory, warehouses, logistics orders, sales, export, reports and administrative analyzes.
Manage customer clubs
Manage a diverse set of client clubs including full boxing and analysis and mailing.
Online Funds
A state-of-the-art, up-to-date boxing system connected to the company's main information artery.
Service Management
Customer Service Management includes solution for agents on mobile terminals
Ecommerce Ecommerce
A module is connected to all systems and allows real-time control.
Terminals
Solution for warehouse operators, store managers, or sales agents using terminals
Franchise Management
Managing a multi-social array with a shared catalog and setting up inter-firm relationships enables multi-social management.
Distribution and delivery
A quality and innovative solution for distribution and transport companies that includes on-line interfaces for leads, customers, and subcontractors.
We will be happy to serve you at any time … For questions and reservations please contact: mor@winit.co.il
or telefax 04-8123622