PSA (Professional Services Automation) Or ERP PSA on Cloud ?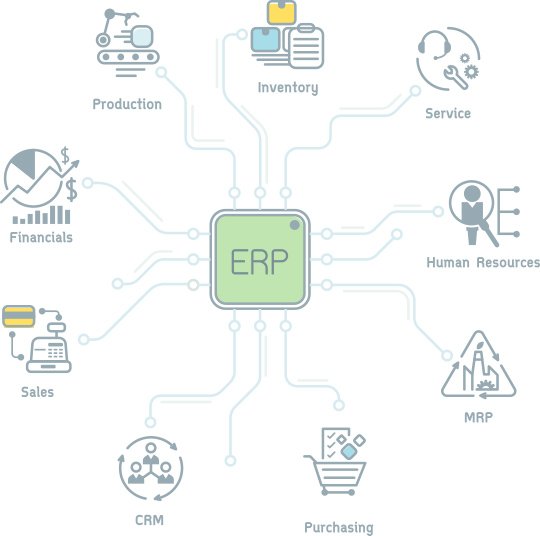 PSA (Professional Services Automation) software is an established term in the US and becoming better known in the UK and Europe where adoption levels are presently far lower and today becoming more and more popular in organization (SMB) in Israel . But, you might ask, what are the key differences between traditional ERP systems and PSA systems?
Well, ERP systems were traditionally written for warehousing and merchant businesses, with the kind written for manufacturing known as MRP. Increasingly, vendors are launching ERP solutions for professional services companies, where stock management is replaced by resource management and timesheets to billing and project management functionality is beefed up. These functions exist in good PSA tools, the better of which also incorporate integrated service desk, enabling time on tickets to be tracked and billed directly.
But these differences are minor, the big functional block that makes a system either an ERP or a PSA tool is accounting. ERP systems always have integrated ledgers, in fact they can be described as accounting systems with added business process modelling. PSA systems feed accounting systems and are generally more about timesheets, project management, service desk, CRM and billing. This model worked well for the initial market place of break-fix MSPs because that business model has no need for complex balance sheet accounting, they are simple monthly P&L businesses so a document interface to a ledger works perfectly.
But the world is changing and as PSA tools spread into the ISV (independent software vendors) and professional services businesses doing fixed price work, balance sheet accounting comes into play in a material manner. Even the emergence of complex prepay agreements in the MSP space should be accounted for via the balance sheet as the money is only earned once the work is done and this can be months after the billing took place. Now you have a gap in the model as the invoice cannot be taken to P&L directly, it must be transferred based on achievement and that process is not supported on either side of the PSA to Ledger interface in traditional PSA tools.
To keep the score in this world, we're back to spreadsheets.
At Manavate, we designed a model that has its own accounting rules engine, enabling the PSA tool to control your suspense accounts without manual intervention or spreadsheets. So far, we are still a PSA tool, just one with a fat backend that handles the deferred revenue and costs in a matched period manner. However, when we gapped our functionality against what you need to do in the ledger, we found that we have done the majority of the work needed to call ourselves an ERP-light solution. Certainly for small businesses that really don't stretch their ledger very much through the year.
We will be closing that gap this year, enabling us to market a PSA that can be used without a ledger, one that will contain all your costs and provide multi-currency monthly P&L accounting without the need for another tool to reconcile and maintain. This won't save you much money (those simple ledgers are very cheap) but it will save a lot of time and give you monthly P&L and balance sheet with click-through business context, all in one place, on the go, on your phone…
We won't be launching an ERP tool, but we will have a PSA+ that can be run without needing to also maintain numbers in an accounting system.