Overview of NetSuite ERP on cloud Benefits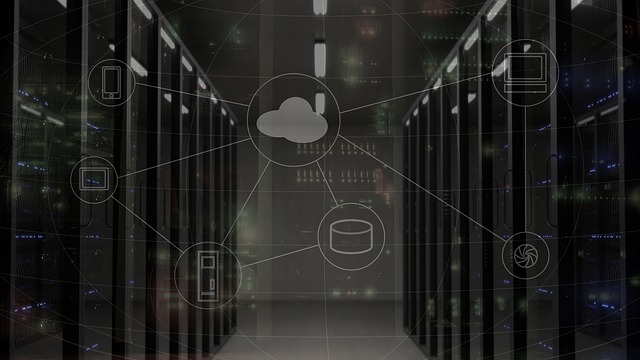 Billed the world's no. 1 Financial Management solution
NetSuite accounting software is used by thousands of companies for their accounting needs, such as: financial close; strong expense management; streamlined and auditable revenue management; and complete real-time visibility of critical information related to the company's financial performance. At the same time, NetSuite accounting software integrates seamlessly with other NetSuite software like order management, inventory, CRM, and e-commerce functions.
Complete visibility of your supply chain
Get a complete set of inventory management, manufacturing, and purchasing features for a more efficient supply chain that delivers an end-to-end, procure-to-pay process. Likewise, get an insightful, real-time look at key supplier, inventory and procurement indicators. Other notable features of this module include: self-service capabilities for partners; and improved collaboration between vendors and customer throughout the supply network.
Fast track quote-to-quote process
Manual data input not only slows your operations down; it also increases the chances of mistakes in computations. By using NetSuite ERP's order and billing management module, you can easily bring your sales, finance, and fulfillment operations together for a more efficient workflow. In turn, you can improve quote accuracy, reduce billing mistakes, and reinforce revenue recognition. Moreover, you can accelerate the order-to-cash process by automating your approval, invoicing, and payment management responsibilities.
Streamline fulfillment flow and keep customers happy
Customer, order, invoice, and shipping information are centralized to help reduce fulfillment errors and avoid costs of reconciling shipping information. This module integrates with top shipping carriers (ex. FedEx and UPS) to help you manage your shipping needs, such as updated shipping rates and order processing costs, within NetSuite.
Accurate revenue recognition management
Comply with accounting standards and generate timely financial reports with this module. NetSuite's revenue recognition management allows you to calculate and create accurate financial statements for both product and service sales transactions occurring either on a single point in time or across various milestones.
Financial planning helps you achieve goals
This module helps you keep tab of the company vision, while providing flexibility that addresses the changing business landscape to ensure your company stays profitable. Some of the capabilities include: "what-if" financial modeling features to aid in budgeting and forecasting; evaluation of various financial scenarios to set annual targets more accurately; and analysis of gap between actual and projected results to manage expectations.
NetSuite has a robust financial planning foundation. It offers unlimited database capabilities which allow you to easily perform advanced project accounting. You can go beyond spreadsheets and execute custom, system-wide queries based on any type of criteria. Custom reports and customizable templates give you real-time access to all the data in the system. This enables you to generate unlimited what-if scenarios underscoring NetSuite ERP's prowess as a robust financial planning solution.
Optimize your employees' capabilities
NetSuite Human Capital Management allows you to maximize your key people's productivity, while keeping down the cost of managing them. Likewise, the module adapts to your organization's growth by offering cost-effective, flexible solutions to scale up a growing, diverse, or dispersed workforce.
Get the most out of your recurring revenue streams
This module integrates your front- and back-office workflow for a subscription-based revenue model. It allows you a complete, up-to-date view of customer information and interactions, which will help you retain customers better and ensure continuous business growth.
Make more informed and entirely data-driven decisions
NetSuite ERP also comes with built-in business intelligence features, and associates those to your financial and production management data for maximum accuracy. You can use it to turn numerical data into high-quality visual analytics, and monitor the health of your business at any point of time. You can pull off a variety of reports and actionable insights, and create custom data summaries.
Grows side-by-side with your business
What makes NetSuite ERP one of the most desired systems of its kind is scalability, having in mind that it was developed to support your growth, and that its functionality is fully configurable and expandable upon need. You can add and customize functions with ease, up until you leverage an end-to-end business management system that eliminates all need to invest in third-party solutions.
Won't be painful to afford
NetSuite ERP is a quote-priced system, which means that each client gets a price tailored exactly to their needs. For more details, contact the sales team. A free product tour is also available, so that you can examine the features before making a purchase.
Excellent dashboards
NetSuite's top notch dashboards are an indicator of its thoroughness and flexibility. It provides numerous customizable screen layouts that can be configured for particular company roles. Employees can personalize their dashboards if permitted by the administrator.
The real-time dashboards help you analyze and report the system data, and track Key Performance Indicators (KPIs) such as your account balances and the number of outstanding bills or invoices. In short, they enable a company to evaluate performance versus their organizational goals. The dashboards also assist in dealing with routine details by providing reminders of deadlines, calls, meetings etc.
Top notch ERP functionality
NetSuite's ERP functionality begins with simple financial management tasks but it accommodates more such jobs compared to its competitors. The basic configuration presents detailed transaction forms and record formats that accounting staff can utilize for their tasks.
The advantage is you can pay bills, create invoices, and submit purchase orders. On top of that, you can provide timely and accurate product delivery to your customers as you will be aware of the number of stocked widgets and thus can streamline the shipping procedure. You can also track expenses and time, manage documents, generate reports, and maintain precise records of your engagements with contacts. For payroll, you need to register with an integrated partner.
Perform advanced tasks
NetSuite ERP goes far beyond basic bookkeeping. On top of multi-currency capability, it can comply with numerous international accounting standards. Plus, it can manage your entire fixed asset lifecycle. It not only helps you track income and expenses, but also facilitates advanced revenue recognition management. With this software, you can go beyond merely tracking inventory as it effortlessly handles the whole supply chain. Finally, you can automate routine, rules-based workflows, where possible, to enhance efficiency and productivity.